MCGONIGAL WHEEL ALIGNMENT
Service Your Wheel Alignment with the
Experts at McGonigal Cadillac
Expecting a smooth drive shouldn't be a bonus for your vehicle - it should be a guarantee. You may not get the drive you expect when your vehicle is out of alignment. However, routine maintenance can catch issues and provide service for systems like your wheel alignment and keep them ready to go when you are. We at McGonigal Cadillac will inspect your vehicle and provide expert service from our Cadillac-trained and certified service specialists. Whether you need maintenance or part replacement, we're your go-to location for all service needs.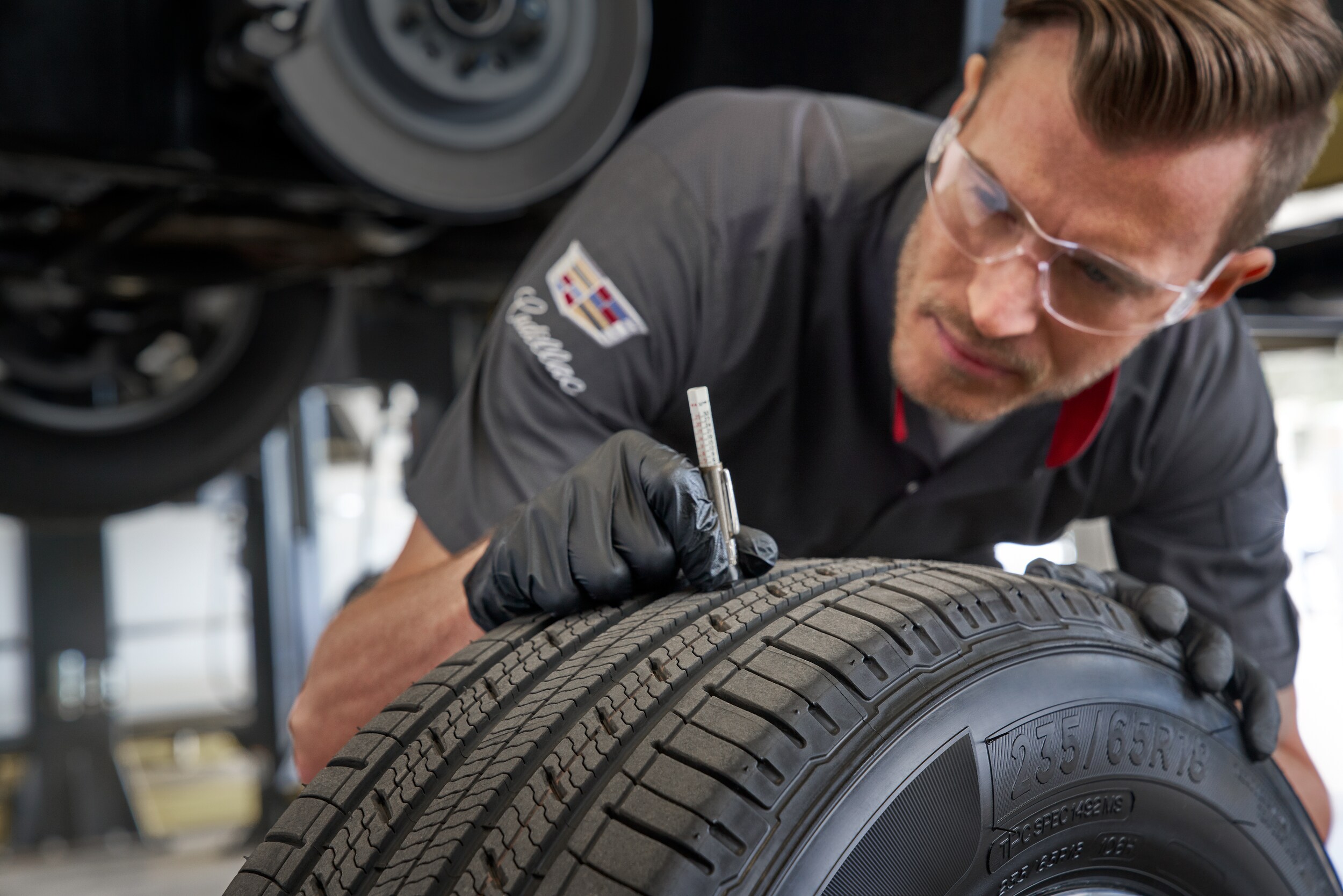 Why Do You Need Regular Wheel Alignment Service?
Wheel alignments may not be the first thing you think of when servicing your vehicle, but they can play an important part in your car's health. An alignment helps your tires meet the road at the appropriate angle. When the wheels point straight and the tires are centered in their wheel wells, you'll ensure top-level performance from your vehicle. Wheel alignments can improve gas mileage, guarantee proper road contact, and allow for a smooth ride, improving the lifespan of your tires. When you don't have routine maintenance, you'll have an issue maintaining proper wheel performance and may even need to pay for expensive repairs down the road.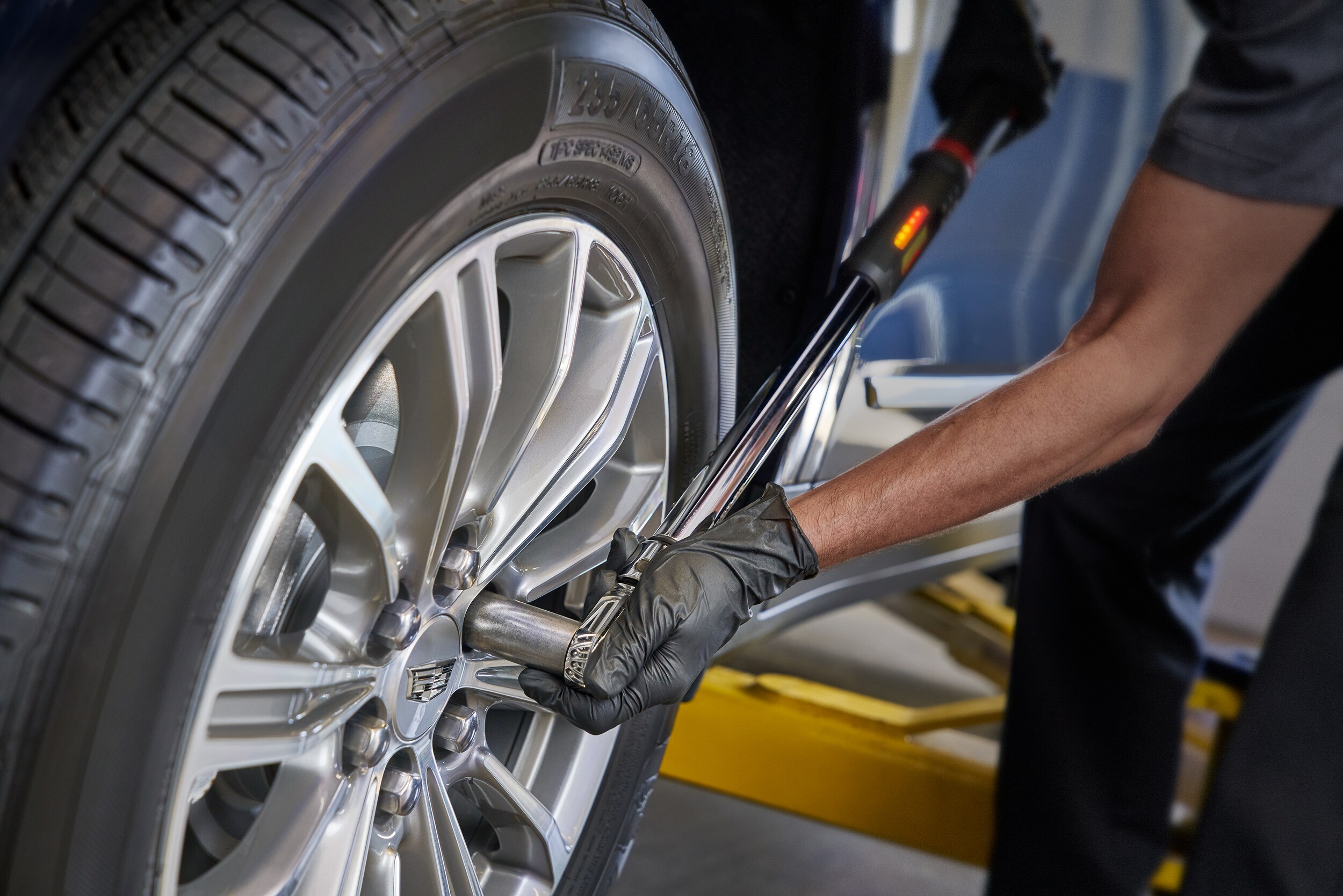 What Will We Inspect During a Wheel Alignment?
When we perform a wheel alignment, we inspect several important parts and systems. We'll carefully detail the camber, caster, and toe angles when necessary. We'll also inspect the front and rear steering to ensure they keep your vehicle pointed straight. If your tires have excessive wear or low tread depth, you may have an issue with your wheel alignment. We'll check your suspension system and tire air pressure during this service.
We'll check this system to catch issues before they become bigger problems that affect overall performance. We recommend getting this service at the same time you get your oil changed roughly every 6,000 miles.
Contact our team today to schedule your next wheel alignment appointment. The McGonigal Cadillac is ready to help you with all your maintenance needs.